Creativity takes time - especially when you're dealing with multiple campaigns, countless stakeholders, and a myriad of media platforms. How can you lower the cost and get the same quality of output from creative professionals?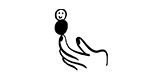 Store, Edit and Distribute all your Advertising creatives and Artworks from Online centralised platform
Set Permission-controlled access differently for your Team so that they can access only the documents intended for them.
Standardizing your Visual merchandising Artworks can Highly increase Marketing efficiency of your brand.
Your artworks are converted into dynamic templates so that your regional team can localize your ads to target your specific audience instantly